OgImage: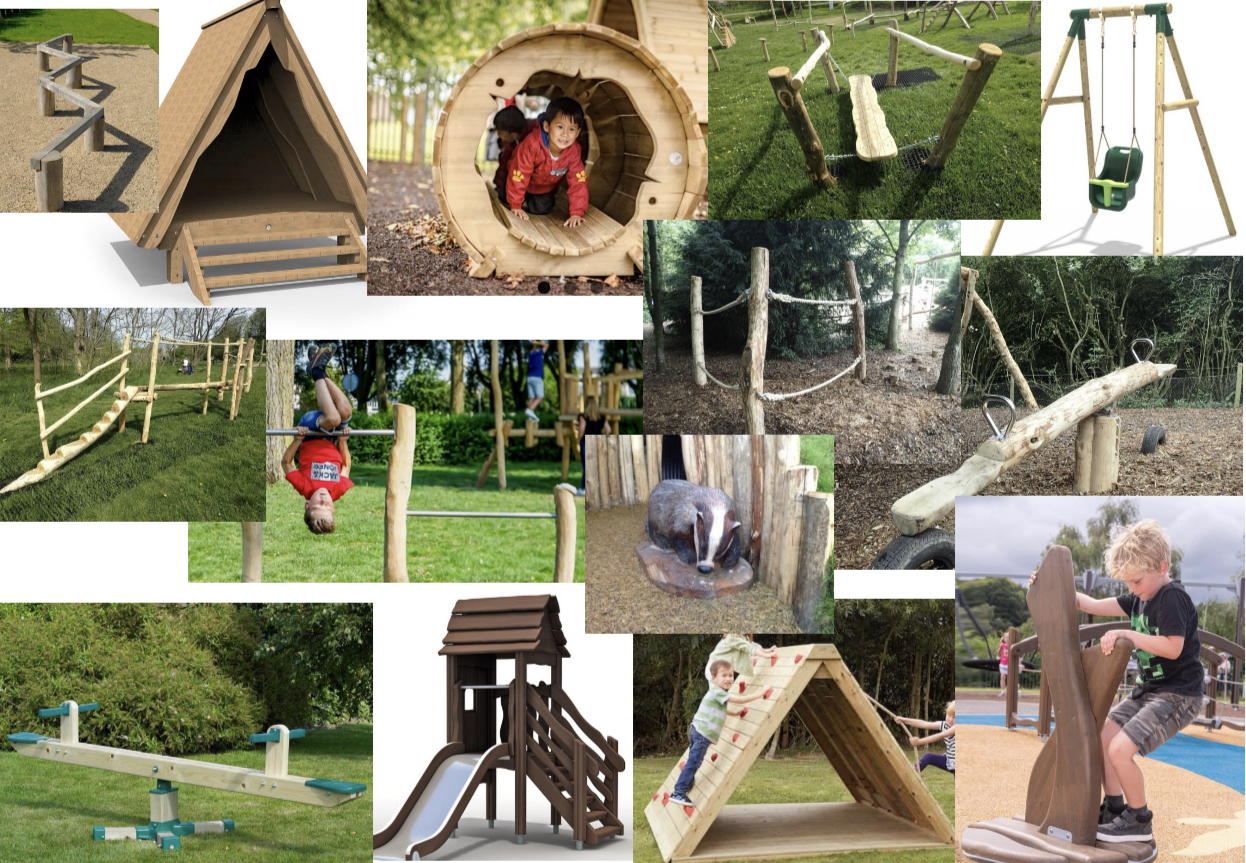 With confirmation that the area is able to host 3-4 small items of play equipment, for primarily pre-school aged children (5 years and under - although, subject to the types of equipment chosen, the area's appeal may extend to children up to the age of 7/8 years of age) the Working Group held a site meeting on 13th July 2022.
The Parish Council and KHMC have agreed as follows: -
- The trees and bench should be retained in situ.
- No existing parking spaces should be compromised.
- The access would need to be from Chalk Road/Apron to carpark for the safety of both children and hall users.
- All health, safety, risk, maintenance, insurance, access and management requirements are met by the Parish Council to the satisfaction of the KHMC.
- The Parish Council organises signage at the playground to explain that it is under their management and that the sign clearly states who to contact should anyone have anysafety concerns, the age range of children who can use the equipment and the openinghours.
- The area remains a viable fire assembly point for hall users.
The Parish Council met with IEL on 11th October 2022 to discuss access to the area directly from Chalk Road. IEL members expressed their concerns regarding the impact of a children's play area on the hall's neighbours and the general need for play equipment in Ifold. They advised that they would reserve granting permission to access the site, across the grass verge, until the Parish Council had concluded its public consultation process.
The public consultation is being launched in the Parish Council's Winter Newsletter. Ifold residents will receive specific notice of this consultation process and be invited to participate.
KHMC have confirmed that the play area does not conflict with their insurance. The Parish Council has put its insurance company's legal department on notice regarding the drafting of the lease between the KHMC and the Parish Council for the use of the land as a play area.
This page will be further updated upon the completion of the public consultation (31.01.2023), and once the results areavailable.
If you have any questions about this, or any other matter of the Parish Council, please do contact the Clerk: clerk@plaistowandifold-pc.gov.uk