If you have any news, which you think the Parish Council should know about and publish here, please contact the Clerk.
Please check the Chichester District Council website for regular updates: https://www.chichester.gov.uk/latestnews
Butterfly Conservation Project
30
Saving the Wood White butterfly in the South East

The Wood White butterfly is one of the UK's rarest and most threatened species. In South East England there is just one surviving colony – on the Surrey/Sussex border.
The woodlands, edges and verges between Chiddingfold, Dunsfold and Plaistow form a key area, being home to 20% of the Wood White's entire UK distribution.
Project Aims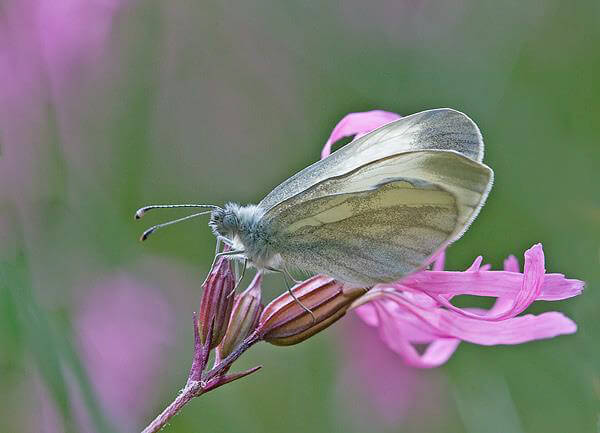 Increase the distribution and abundance, and robustness of this last remaining Wood White colony in South East England;
Increase recording and monitoring of Wood White and other butterflies in this landscape;
Inspire a long-term legacy of habitat creation and enhancement;
Deliver valuable research on habitat creation and the dispersal and colonisation potential of Wood White.
How we will do this
The project will create a total of 3km of new butterfly-friendly wildflower strips across this west Weald landscape. We will target woods, edges and fields around and between existing Wood White areas. We'll work with the Woodland Trust, National Trust, Forestry England, private landowners and garden owners to achieve this. Kew and the Millennium Seed Bank at Wakehurst will help us to develop a seed mix of crucial plants. They will also provide training in seed collection and care.Ground will be prepared by specialist contractors. Volunteers can also get involved by collecting and sowing seed, propagating and plug-planting, and delivering practical habitat enhancements. Then the volunteers can help to monitor the butterfly areas to provide valuable feedback on their success and value.
How to get involved
The Project Officer from Butterfly Conservation would love to hear from anyone who wishes to get involved with the project. You could help manage and create Wood White habitat on volunteer tasks, help with seed collection or propagation, or learn more about butterflies and bees on training workshops. Equally you may have a garden you wish to enhance for pollinators, or own some land where the project can get involved. Please contact the Parish Clerk for contact details: 01403 871 652 | clerk@plaistowandifold.org.uk. Work for the Wood White butterfly will also help many other invertebrates and have knock-on positive effects on the local biodiversity in general. You can be added to a mailing list to get invites to events, or join Facebook page Wealden Wood Whites.
About the Wood White butterfly
This charismatic little butterfly looks similar to our more common white butterflies but behaves in a quite unique way. It has a light, gentle flight over the tops of grasses whilst it looks for the special food plants (Vetches) on which it relies. Its courtship ritual is a delicate hypnotic ritual of waved antennae, clapping and even licking – a wonder to watch!
This rapidly declining species used to be found across much of southern England and into eastern Wales but its distribution has declined by more than 65% since the 1970's.
Key species
The project will deliver an inspiring and engaging programme of habitat creation and enhancement that will help many rare and threatened butterflies and moths. Our project will aim to help the following key species...
Wider countryside butterflies including Small Tortoiseshell and Small Copper
Ananiafunebris(White-spotted Sable moth)
Coleopherawockeella(Betony Case-bearer)
Bees and other pollinators
Slow-worm
Grass Snake
Common Lizard
Results
We can monitor the butterfly and moth populations as the project progresses, also bees and other wildlife. Bee and Reptile experts will offer training for volunteers. IN addition to saving the Wood White in this landscape, the project will enhance our understanding of the Wood White and its dispersal and colonisation ability. This will provide valuable information that can help to save the Wood White across the UK. We also hope the project will inspire much more habitat creation, both locally and further afield.
When will this happen?...
The project will begin in October 2019 and run for three years (to 2022).
Partners
Our project is being delivered in partnership with…
Kew and the Millennium Seed Bank
The Forestry England
The National Trust
The Woodland Trust
The Amphibian and Reptile Conservation Trust
Project Funders
National Lottery Heritage Fund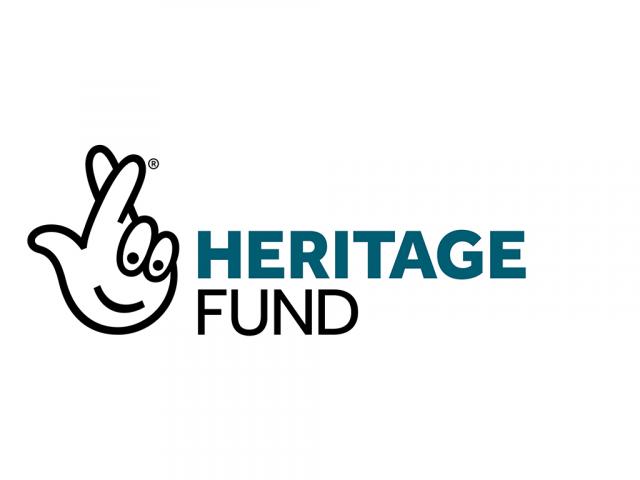 30mph extension along Rickman's Lane, Plaistow
01
The Parish Council is considering making a Traffic Regulation Order (TRO) application to West Sussex County Council (WSCC) to extend the 30mph speed limit along Rickman's Lane. TROs are legal documents that enable WSCC, as the local highway authority, to manage traffic in the County.
Rickman's Lane does not benefit from adequate pavements and/or street lighting. Consequently, the Parish Council is concerned for the safety of school children, who walk along Rickman's Lane to and from the Bushfield bus stop and other non-vehicular road users, due to the speed of traffic entering and leaving the village.
The Parish Council recently instructed SW Transport Planning Ltd to commission a speed survey along Rickman's Lane. The data shows that the 85th percentile is 41.8mph (northbound) and 43.8mph (southbound), along the part of the road frequently used by school children. The '85th percentile' speed represents the speed value covering 85% of traffic, i.e. it is the speed which is only exceeded by 15% of vehicles. The data results can be found below.
The Parish Council proposes to apply to extend the 30mph speed limit to the Plaistow 'please drive slowly through the village' sign along Rickman's Lane.
However, before the Parish Council applies for a TRO it is important to canvas the support of the community, especially from those who will be impacted by the change. TROs are prioritised on safety, traffic conditions, environment and economy and how people will benefit from the new proposals.
The Parish Council has written to residents living along Rickman's Lane and invited their comments and experience of living along the road to guide its decision making.
If you would like to contact the Parish Council in relation to this issue, please contact the Clerk, Catherine: clerk@plaistowandifold.org.uk
The deadline for comments is 4pm 3rd March 2021.
The Parish Council is also looking to invigorate support and participation in the Community Speed Watch (CSW) initiative which has been set up in the Parish. The CSW team is currently active along Plaistow Road in Ifold, which has recently benefited from the Parish Council's successful TRO application to change the speed limit from 40mph to 30mph. The aim is to extend the CSW team's remit to Plaistow. If you would like to find out about the training and commitment of joining the CSW initiative, please contact the Clerk, Catherine via email: clerk@plaistowandifold.org.uk